Lighting Store, Grand Ledge, MI
Looking to light up your life? We Have Plenty of Bright Ideas!
Changing up lamps and light fixtures is a quick and easy way to makeover any room. However, bright lighting and good lighting are not the same things. Bright lighting can be obnoxious, harsh, and glaring, while good lighting can set the mood for relaxation, formal or informal dining, romance, and more. In addition, good lighting can highlight a room's virtues and disguise a room's flaws.
At About the Home, we want to meet all your lighting needs. Let us brighten up your room with an exquisite lamp from our vast selection of table lamps, available in a variety of designs and colors to match any style and décor. Or, how about lightening up that dark and lonely corner of the living room with a torchiere lamp from our tasteful collection of floor lamps?
We also carry a versatile selection of ceiling lights and wall fixtures including chandeliers, pendants, and island lighting, just to name a few. Help your dining room sparkle with an enchanting crystal chandelier or create a soft romantic glow in the bedroom with a pair of our matching wall sconces. The possibilities are endless! Lampshades starting to look a little shabby and not so chic? We can help you make the dullest of lamps into an illuminating wonder with the perfect lamp shade from our huge inventory on hand.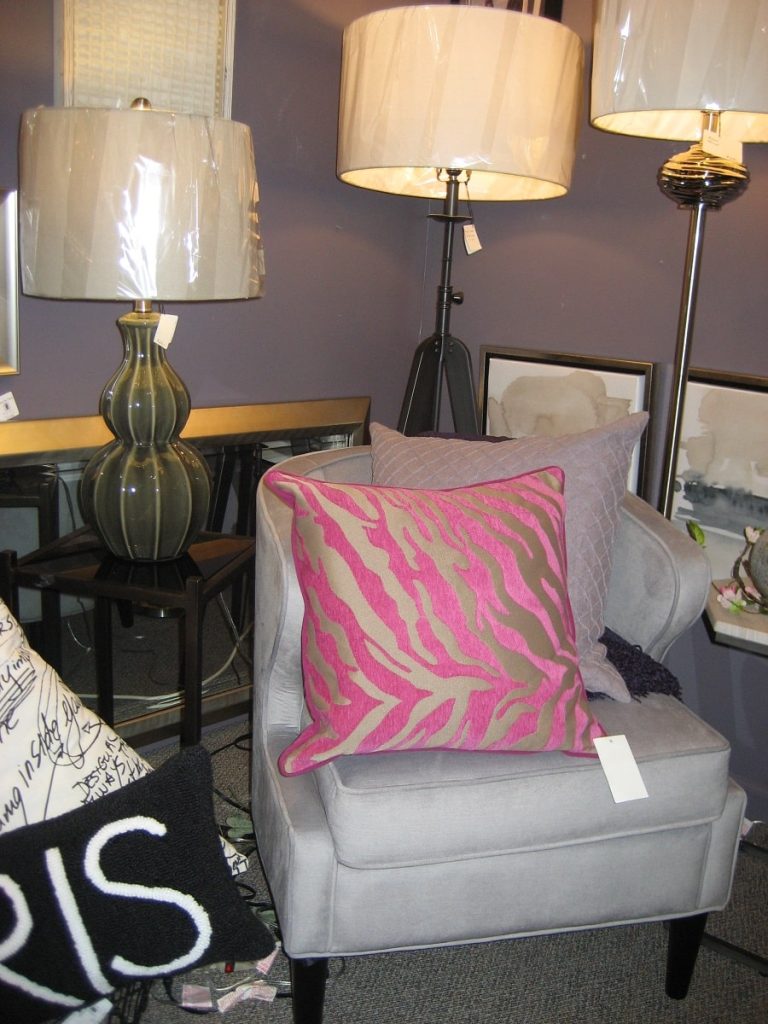 Not sure what you need? Don't worry.
One of our friendly and experienced staff members is eager to help and assist you. All you need to do is ask. See, maybe we really can light up your life!