Clothing Store, Grand Ledge, MI
Jewelry
Whether it's irresistible emeralds, rich rubies, dazzling sapphires, or a wide variety of other rich simulated gemstones and materials, we are pleased to offer an assorted selection of unique one-of-a-kind costume jewelry pieces created and designed by talented artisans. Looking for sliver or something in gold? Stop by and view our amazing collection of necklaces, earrings, rings, and pins. Jewelry for every season and occasion – that never goes out of style!
DaVinci Beads
Express yourself! DaVinci Beads allow you to create your own inexpensive works of art with a wide variety of beads to reflect your true inner self. With over 500 beads to choose from, you can create custom jewelry to match your style, your personality, your passions, and celebrate your life. DaVinci Beads jewelry is interchangeable, use the same beads on a bracelet one day and switch them to your necklace, or earrings the next day. Mix them up. Change them out. The possibilities are endless! Beads by DaVinci are constructed of the highest-quality materials, are durable, and affordable. They also make fabulous gifts and will be the kind of gift that keeps on giving, since can buy new beads for every holiday and celebration. Best of all, they are nickel-free and perfect for sensitive skin.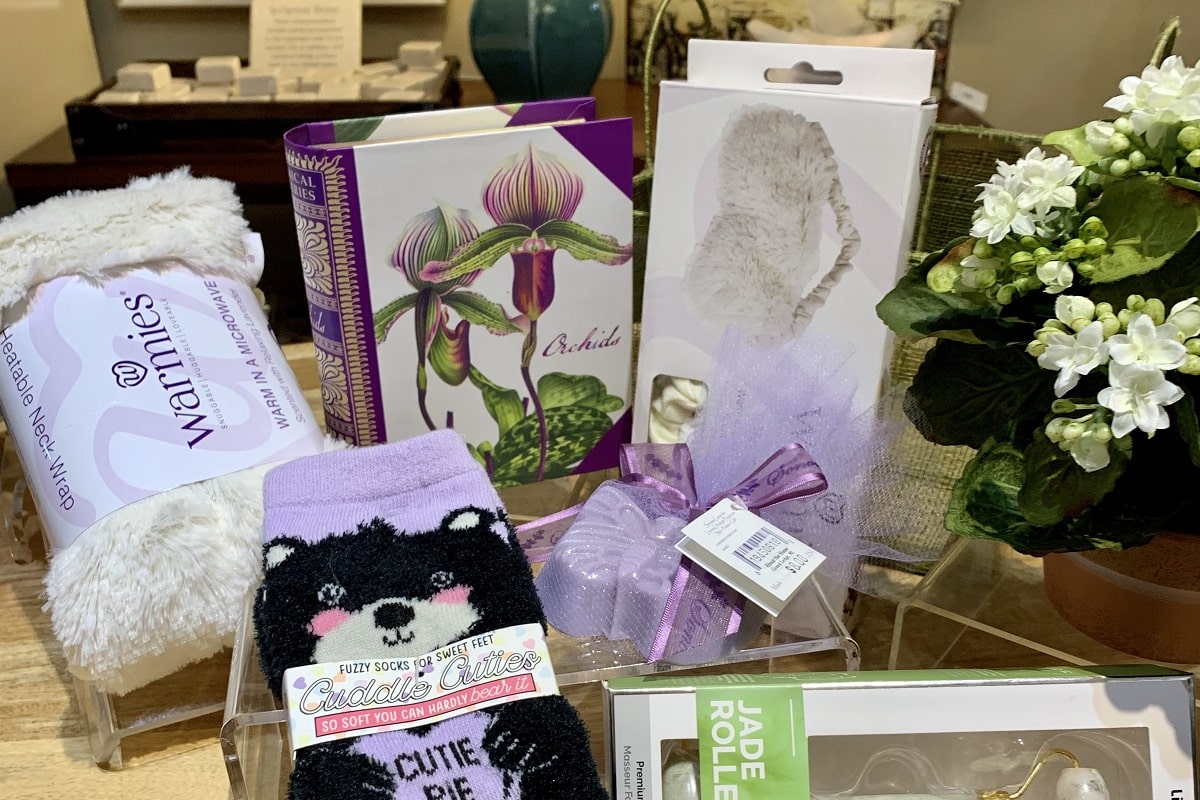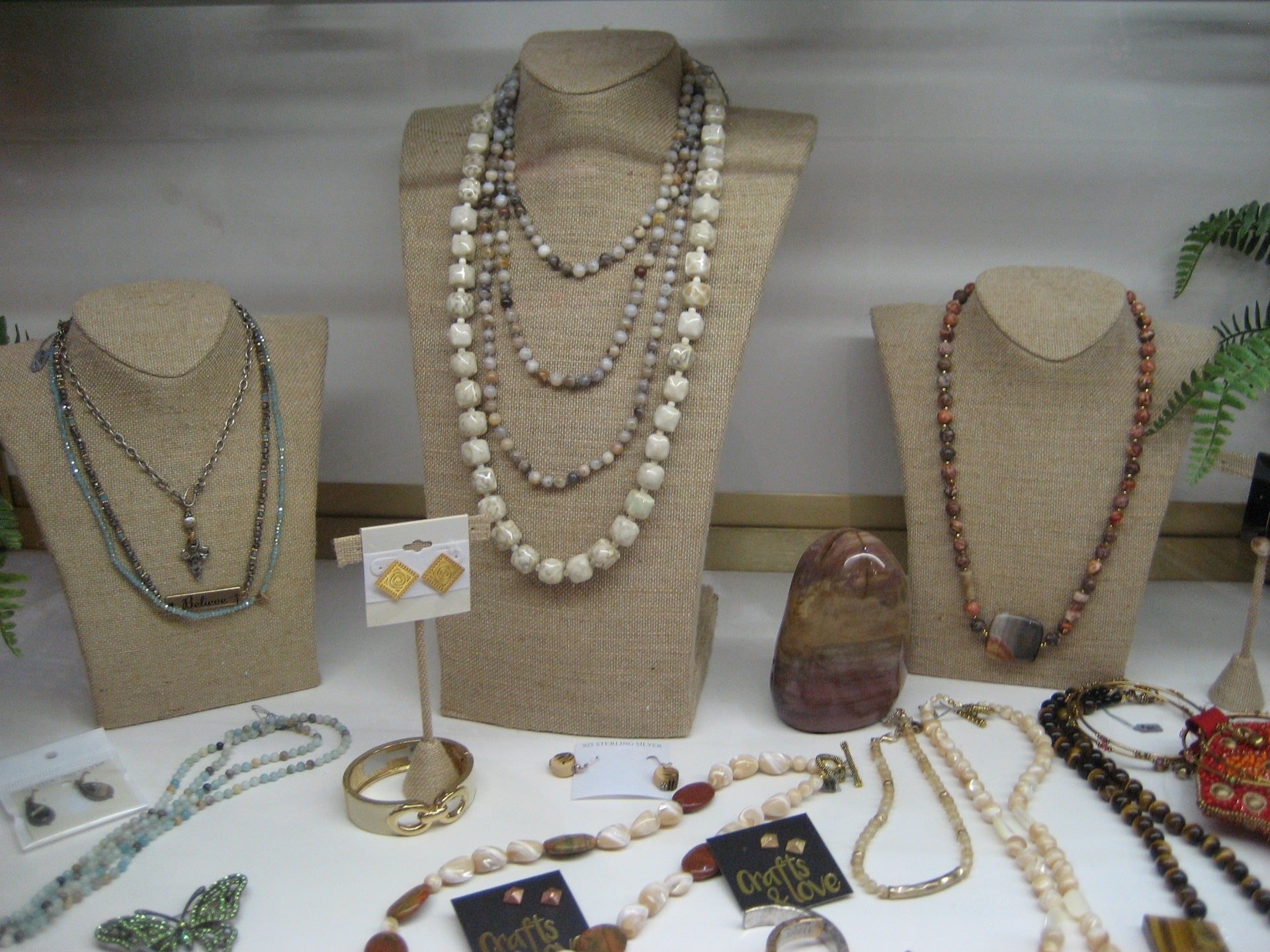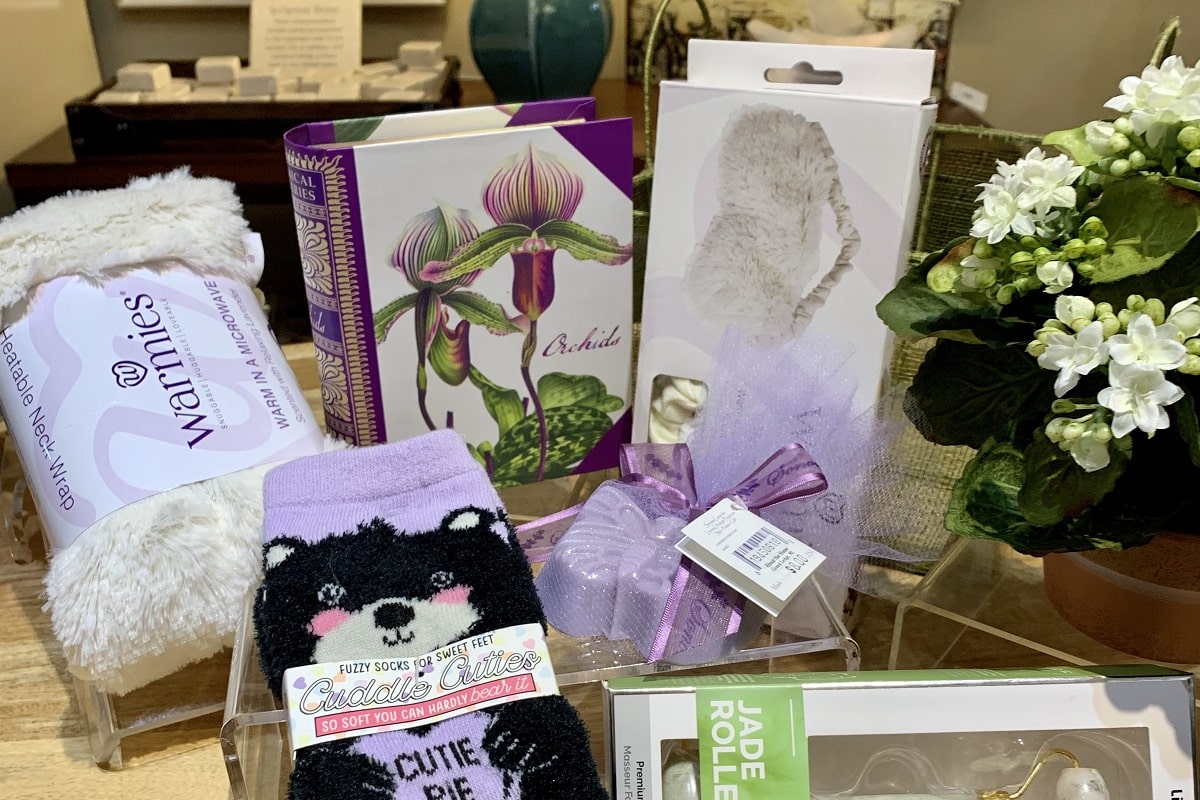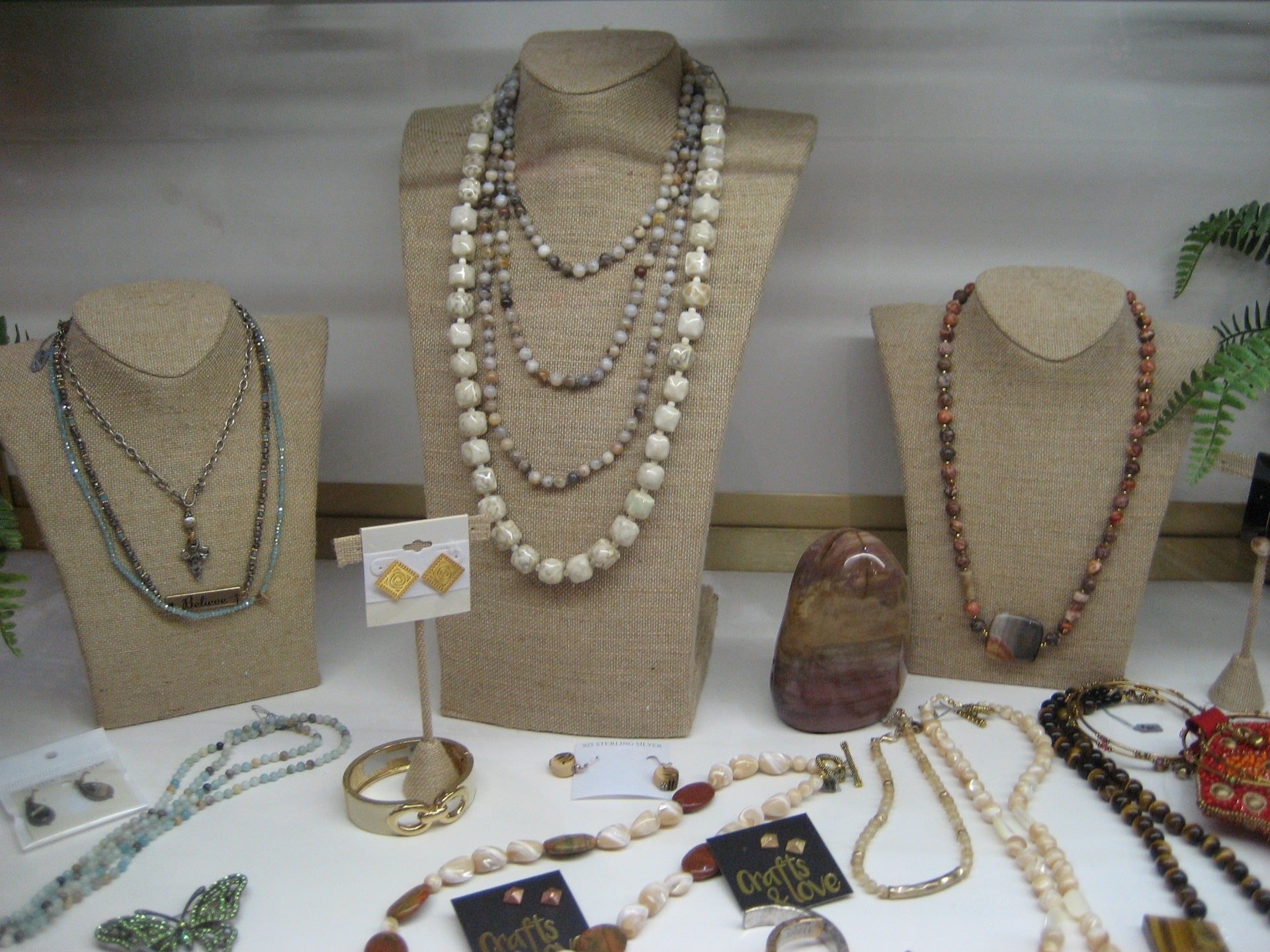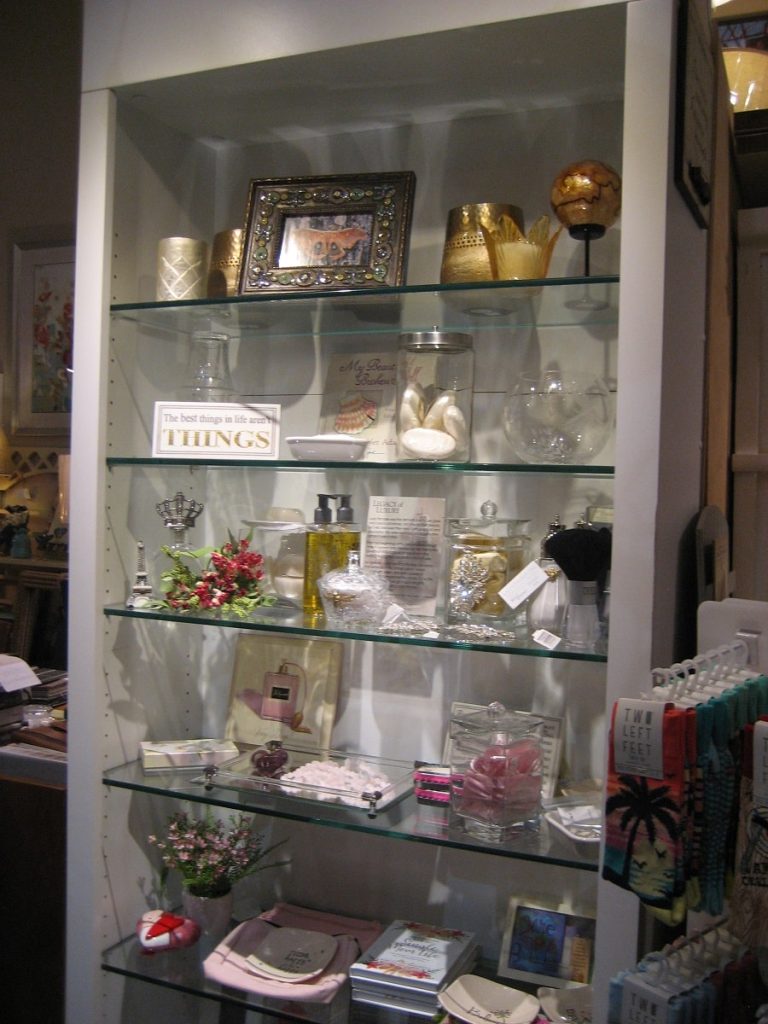 Scarves
Scarves aren't just for winter anymore! Every fashion-forward thinker knows that a scarf is a simple, elegant, and ultra-chic accessory to have, especially when it comes to adding an unexpected splash of color, pattern, or texture to an outfit.
Whimsical silk squares, cozy pashmina wraps, and resort-ready sarongs can be tied, draped, layered, and styled in countless ways to suit your very own unique personality. Pair your favorite pieces of jewelry for a layered look.
Wrap the center of a scarf with a necklace, and then drop a pendant in the middle for something bold. From ascots and head wraps to belts and shawls, we carry an impressive selection of scarves in a mixture of patterns, colors, styles, materials, shapes, and sizes. Best of all, a scarf is one fashion accessory that is always in fashion!
Pampering Products
Everyone says: "love yourself!" Well, here at About The Home, we know that the definition of pampering means "to indulge with every attention, comfort, and kindness." So, when it comes to all your pampering needs, we carry an impressive collection of spa-quality products that will not only spoil you but keep you feeling refreshed and invigorated from head to toe. Treat yourself to a quiet night of luxury with our indulgent bath and body products or prepare yourself for a night out on the town with our outstanding beauty products. If your body's a temple, you might as well stop, look, and listen – and start worshiping it now, right?
Pedi-Buffer™
Soften and soothe your aching tired feet. Use one side of the Pedi-Buffer™ to massage away discomfort and exfoliate dried rough hard skin. Use the softer side of the Pedi-Buffer™ to gently cleanse and relax your weary feet. An infusion of Macadamia Nut Oil keeps skin soft and smooth, while healthy botanicals refresh and rejuvenate. The Pedi-Buffer™ is available in two yummy choices: Mandarin-Bamboo Extract, which combines healthy Vitamin E with healing Bamboo, and Summer Lilac-Verbena, with antioxidant vitamin protection blended with the skin-repairing benefits of Lilac extract. Talk about putting your best foot forward!