Lampe Berger
Lamps and Fragrances
It's love at first scent! For over a century, people have fallen in love with the elegant beauty and awe-inspiring scents of the Lampe Berger, which is a tiny catalytic burner disguised as a timeless work of art, that not only cleanses the air but rejuvenates it with an assortment of enchanting luscious fragrances. If seeing is believing, close your eyes, breathe in and tell us what you see!
Purchase 10 fragrances and receive 1 additional fragrance for FREE. *
This reward program is not
available if you use one of our 20% off coupons for your
Lampe Berger fragrance purchase.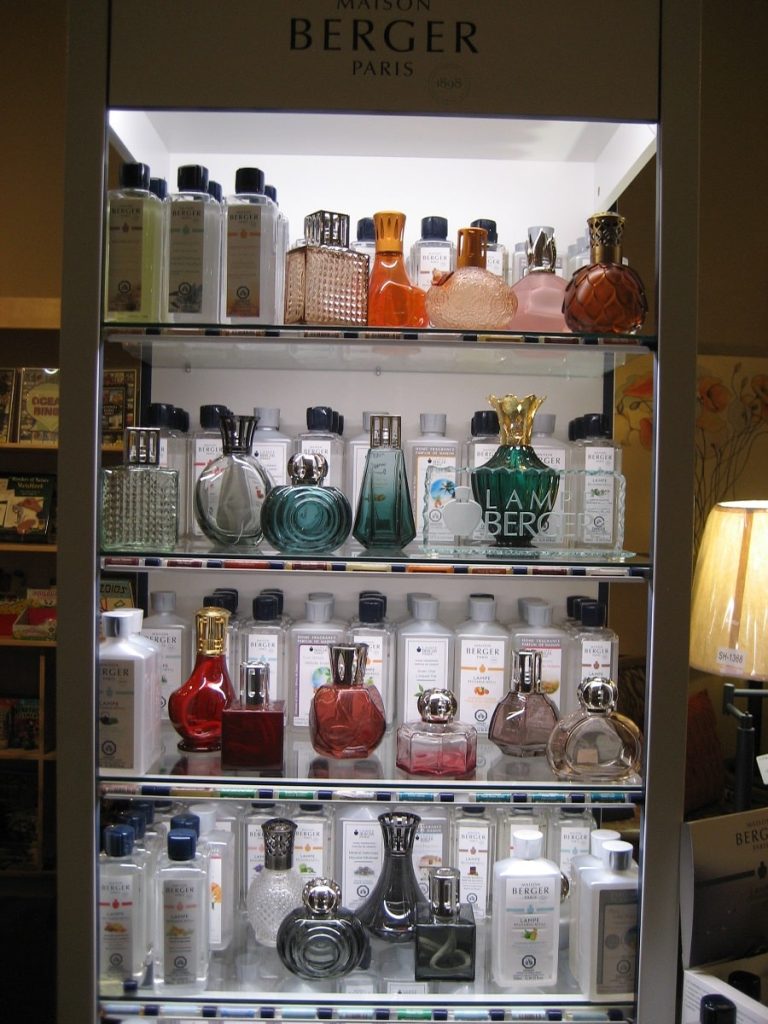 Here is a list of the fragrances we carry:
Air Pur So Neutral
Aloe Vera Water
*Amber Elegance
Aquatic Wood
Altantic Tide
Bomeo Teakwood
Candy App NEW C4
Citrus Breeze
Charleston
Cherry Blossom
*Coconut Monoi
Cotton Caress
Creme Brulee
Dellcate White Musk
Enchanting Sandalwood
*Eternal Sap
Exquisite Sparkle C4
AROMA D Stress-Sweet Friuts
Festive Fir C4
Forest Mist
Fresh Eucaiyptus
Fresh Linen
Fresh Wood
Grapefruit Passion
Green Apple
Hawain Lime
Heavenly Spruce C4
*Heavenly Sun
Hibiscus Love
Home Sweet Home C4
Imperial White Tea
Lavender Fields
Lemon Flower
Liberty Bouquet
Lolita Lempicka
*Lychee Paradise
Mystery Patchouli
New Orleans
*Nympheas
Ocean Breeze
Orange Blossom
Orange Cinnamon
Oriental Star
Paris Chic
Precious Jasmine
Precious Rosewood
Pure White Tea
Radiant Bergarnot
Red Berries C4
SandalWood Temptation
*Silk Touch
Summer Night
Summer Rain
Sweet Fig
Tropical Mango
Under the Olive Tree New C4
Vanilla Gourmet
Virginia Cedarwood
Wild Flower
Wild Wood
Winter Joy C4
Winterwood
Zest of Verbena
AROMA Dream-Dellicate Amber
AROMA Relax-Oriental Comfort
AROMA Energy-Sparkling Zest
AROMA Happy-Aquatic Freshness
*AROMA Love-Voracious Flower
AROMA Focus-Aromatic Leaves
Sweet Pear
Musk Flowers
AROMA Wake Up-Woody Breeze